The Hidamari Sketch Wiki is an encyclopedia (founded January 11, 2011) about everything related to the manga Hidamari Sketch. In this wiki, find out all about the show, recent news, recent media, the anime series, and more! The wiki format allows anyone to create or edit any article, so we can all work together to create a comprehensive database for fans of the manga.
All are welcome to contribute!

Our database currently contains 95 articles and 621 images.
Overview · Searching · Editing · Help · Templates · Categories · Admins
We will be waiting at the Hidamari Sketch Wiki, so please join us again!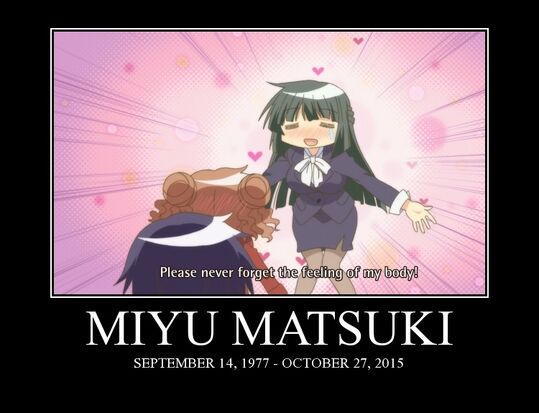 We have learned of the death of Matsuki Miyu, the voice actress who brought Yoshinoya-sensei to such vivid life. Miyu-san died October 27, 2015 from pneumonia at the age of 38.
Her family, friends, and fans are in our thoughts. We will miss you, Miyu-san.

Miyako is part of the main cast of Yuno's year. She resides in Room 202 of the Hidamari Apartments and is considered Yuno's closest friend. She has a very hyper personality that rivals Yoshinoya's cosplay/ego and an appetite that compares to that of Hiro's. She is apparently from a poor household, but such her situation is taken lightly and mostly used in jokes about her. Her skill with art is said to be unchallenged by any other Hidamari resident. Read More
Ad blocker interference detected!
Wikia is a free-to-use site that makes money from advertising. We have a modified experience for viewers using ad blockers

Wikia is not accessible if you've made further modifications. Remove the custom ad blocker rule(s) and the page will load as expected.